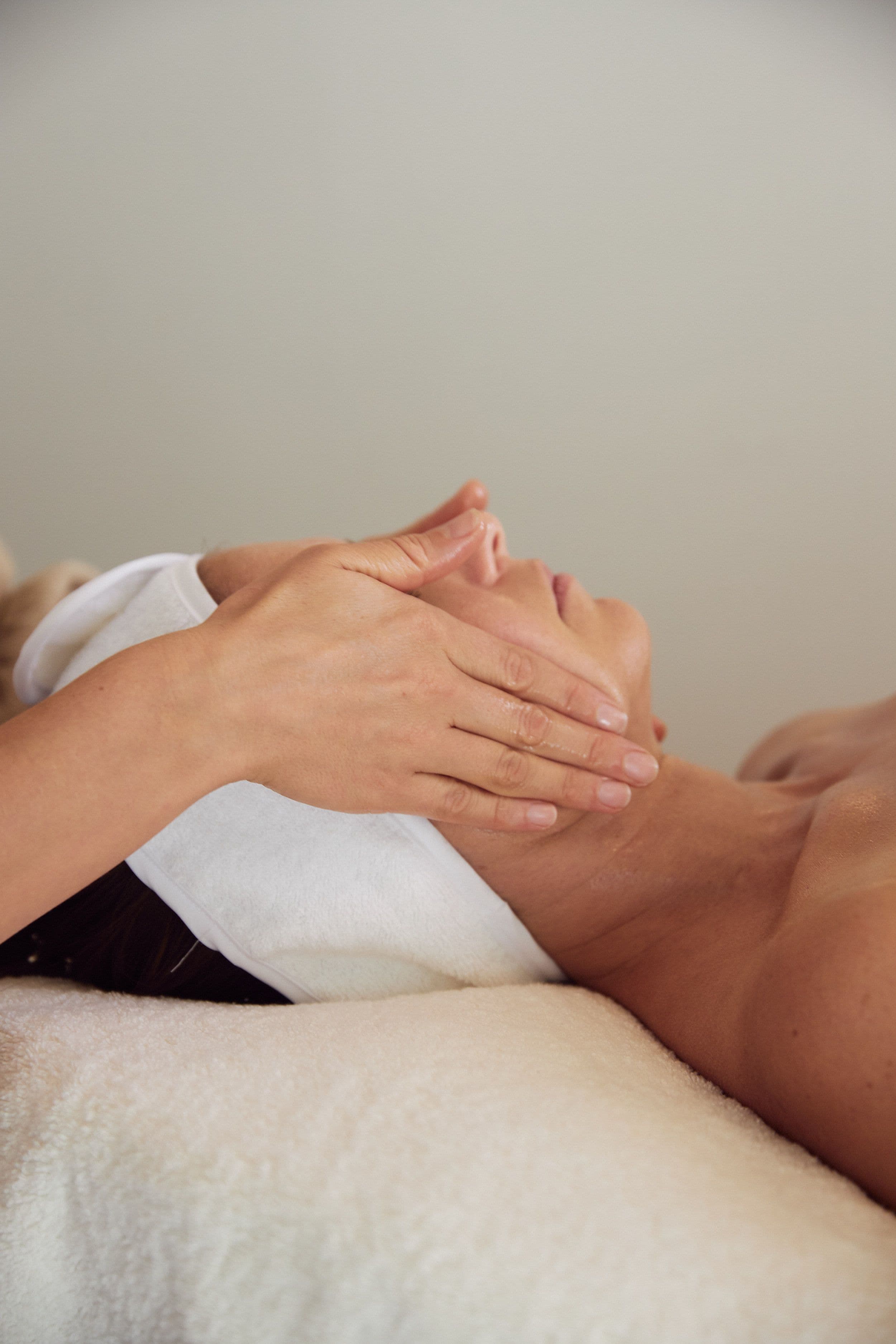 Superior Skin Care - Tonic Room Holistic Facial
---
Skin health is holistic, dynamic and sometimes complex. It is influenced by many things including our physical and emotional health, environment, lifestyle, and the products we use topically. Our skin is often the external reflection of our internal state of health, but it may not always align with how we feel or want to appear in the world. When our skin health is compromised, it can feel really frustrating, disheartening and often exhausting. We should all feel good in our own skin however if you don't, remember that is okay. If you would like to improve your skin health, this isn't something you need to work on alone. To support our skin health, we must look internally and externally, as there can be many factors at play. This is the basis for the Holistic Facial. It combines holistic wellness with holistic treatment. 
 
The Holistic Facial begins with a 45-minute consultation with our in-house qualified naturopathic skin expert. During this appointment, they will explore any underlying conditions that could be contributing to your compromised skin health such as nutrition, hormones, food sensitivities, environmental stressors, allergens and toxicity. Naturopathy is a term used to describe alternative healthcare. Our naturopaths use a variety of modalities such as herbal medicine, holistic nutrition, supplementations and education to inspire and support you. 
 
You will then be welcomed into our treatment room by our holistic facialist to continue your treatment with an indulgent therapeutic bespoke facial (60-minutes). The facial will be customised to your individual needs using our finest organic and naturally active botanical products. Deep cleansing, gentle enzymatic exfoliation, hydrating nutrient infusions, therapeutic facial massage and nourishment through minerals, pure oils and herbal extracts will be considered during your facial. The holistic facial is a profound healing treatment. It works to rebuild the foundations of wellness, strengthen and balance the skin and encourage a healthy and radiant glow. 
 
After your appointment, our qualified naturopathic skin expert and holistic facialist will create a treatment protocol that helps you to gain a deeper understanding of your skin's own unique requirements and that supports the health of your skin. Our naturopathic skin expert will offer internal health and wellness recommendations that consider your body as a whole, including all aspects of your lifestyle and utilising the power of food as medicine, herbal medicine and supplementation. Herbal medicine utilises potent botanical substances that have a medicinal effect on the body, it may be prescribed as a supplement, tea or tonic. Quality and integrity are of utmost importance at Tonic Room as not all herbs and supplements are created equally. Our herbal supplements are high-grade, therapeutic and practitioner-only. The modern practice of herbal medicine still relies heavily on traditional wisdom, but with the aid of modern science and evidence-based research. This is how we know that herbal medicine has a therapeutic effect.
Drawing from our range of active botanical skincare products, our holistic facialist will help you to create a morning and evening skincare ritual and educate you on the best way to use each product so that you can feel confident caring for your skin at home. Like supplementation, not all skincare is created equally. All products used in the therapeutic bespoke facial and in the treatment protocol meet Tonic Room's strict criteria of purity, efficacy and luxury. 
 
Our in-house naturopaths are available in-store, via phone or by email to support your skin health journey. Degree-qualified, they can provide ongoing support for your skincare or natural medicine needs in the days to weeks following your appointment.
 
The holistic facial and naturopathic skin consult is 120 minutes and costs $260.00. You can book online here. If you would like to know more about the Holistic Facial, please reach out. We are here to help.