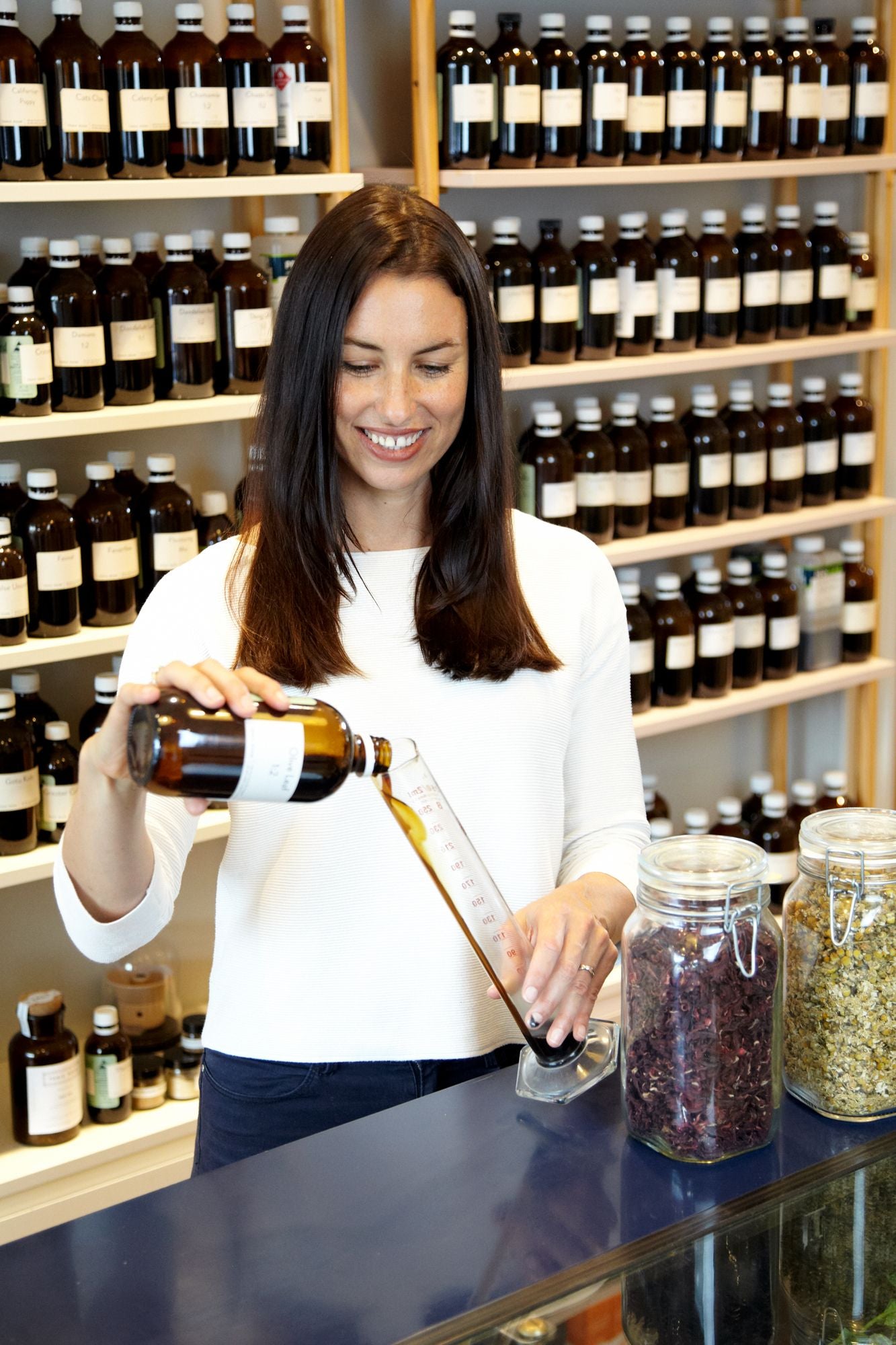 Stay Well & Protect Your Immunity
---
As a Naturopath in clinical practice for 13 years I've witnessed how devastating stress and anxiety can be for the immune system and respiratory health. I'm excited to share positive wellness tips during this time of great uncertainty and concern. 
Firstly, please remember that fear is highly contagious and weakens the immune system so try your best to stay calm for yourself and others. 
By focusing on boosting your immunity through a healthy diet, lifestyle and natural remedies your body will become more resilient. A strong immune system and good health increases your chances of only experiencing mild to moderate symptoms and recovering well if you do contract Covid-19 or another type of virus. 
It is essential that we practice strict hygiene practices and social distancing to prevent the spread of the virus and protect the elderly and immune compromised individuals. A period of home isolation could be an amazing opportunity to make time to connect with yourself, rest and reset. 
However, as social distancing can be detrimental for your mental wellbeing make sure to stay in contact with friends, family and community members ideally by phone or video calls which will feel more real and personal than digital messages. 
Home quarantine is the perfect time to focus on nourishing your body and strengthening your immune system naturally with wholesome, unprocessed, nutrient rich foods. 
Food can be a form of medicine or poison to the body so choose foods which boost your energy, mood and immunity. We can also benefit from avoiding mucous forming foods which can block the lungs and harbour infection. 
There is still plenty of fresh produce available to increase your nutrient intake and perhaps a great time to set up a home garden if possible. 
Gargle with salt water or vinegar (mouth wash) and drink plenty of hot water/herbal tea regularly to help prevent microbes taking residence in your mouth and throat before migrating to the lungs. 
Herbal medicine and high-quality nutritional supplements can be extremely valuable for enhancing and protecting your immune system not only against Covid-19 but all immune threats especially coming into winter. 
 A few of my favourite immune support options include Echinacea, Licorice root, Vitamin C, Vitamin D, Zinc and probiotics. These may not be appropriate for everyone depending on use of pharmaceutical medications and health conditions such as high blood pressure. You can also make herbal tea infusions using fresh Thyme, Garlic, Ginger and Cinnamon for their powerful antimicrobial properties. 
Lemon balm is easy to grow and has powerful antiviral and calming properties. A wonderful herb for anxiety, low mood and sleep support during this stressful pandemic. 
I realise natural remedies and good quality food can feel expensive especially during financial uncertainty. Prioritising them over luxury items including alcohol, cigarettes, caffeine and sugary comfort foods that can weaken the immune system and stress organ function, might allow room in the budget and offer long term benefits beyond the quick indulgence of less healthy choices. 
Physical activity is another way to boost immunity and support mental wellness. I like to think of it as mind-fitness and a powerful form of mind and body medicine. There are plenty of ways to engage in movement and this is especially important while in home isolation. Try online yoga classes and body resistance work outs to suit your physique (burpees, squats, lunges, press ups). Use skipping ropes, trampolines, stairs etc. for cardio fitness. If you can get outdoors using social distancing, enjoy going for walks, bike rides and ocean swims (season dependent). Exposure to fresh air and Vitamin D from sunshine can be extremely therapeutic for your mood and respiratory system. 
Rest and relaxation time are also highly important for your health. Practice mindfulness, mediation and positive affirmations. You may be fixated with keeping up to date with the latest news reports but consider if this is helpful or fueling your fear and lowering your mood. Opt for books, podcasts, films and documentaries that inspire you to feel empowered, aware and calm. This can have a profound impact on your over wellbeing and your personal outlook can have a positive and contagious ripple effect to the people you care about, near and far. 
I am available for Naturopathic phone consultations during the lockdown period and we have a range of high-quality practitioner supplements and herbal formulas available by courier for your immunity and overall health needs. 
Wishing you well!
Sarinah
Please note the above recommendations are for general wellness only. Consult your primary health care provider for any medical concerns and personalised treatment prescriptions.